Title pretty much sums it up.
I picked up one of those German surplus H&K P7's back when they were coming in for cheap. I bought the "Condition B" model because I wanted the internals to be in nice shape but didn't care much about the finish because I had originally intended to send it to Tripp for a brushed chrome job. Well, hell if it came in and the original blue finish was in damn near mint condition, and I just couldn't bring myself to have it refinished.
After carrying it and shooting a bit I've gone back to my original plan of wanting to have it satin/brushed chrome. Now that Tripp doesn't do refinishing anymore, I've had to look elsewhere. I've been thinking more and more about getting into some refinishing myself as I've got a few projects that could be fun, and since it's relatively cheap I've decided to try it.
My only concern is I want my P7 to look at least close to professional, and not just that "painted on" look. So, has anybody used Norrell's Moly in SS? I've looked around a bit and can't seem to find a picture of a finished product. So I'd like to see if anybody here has used that particular finish. If so, how'd it work out, what kind of prep, does it look like a true SS finish? etc. Pics would be greatly appreciated.
I'd really rather not have to send it off if I can do it myself, so let me know guys.
Thanks a lot.
I've used it on a few projects and it looks pretty decent. The only difference between the stainless and other colors is that you will have to work a bit harder to keep the stainless mixed well. It has metal flecks in it and wants to settle quicker than the others.
These pics took on a bit of a blue hue but my 9mm SBR doesn't look blue in person:
Here is a P6 that I refinished for a customer a few months ago: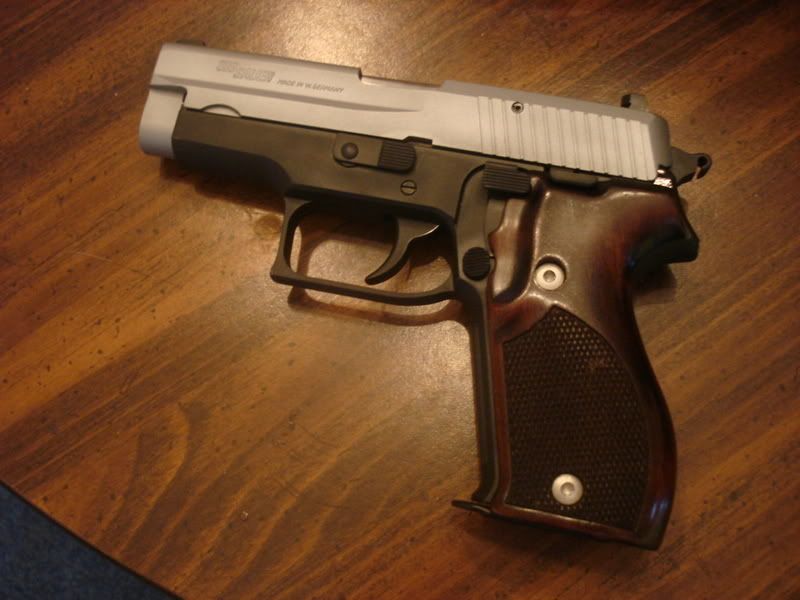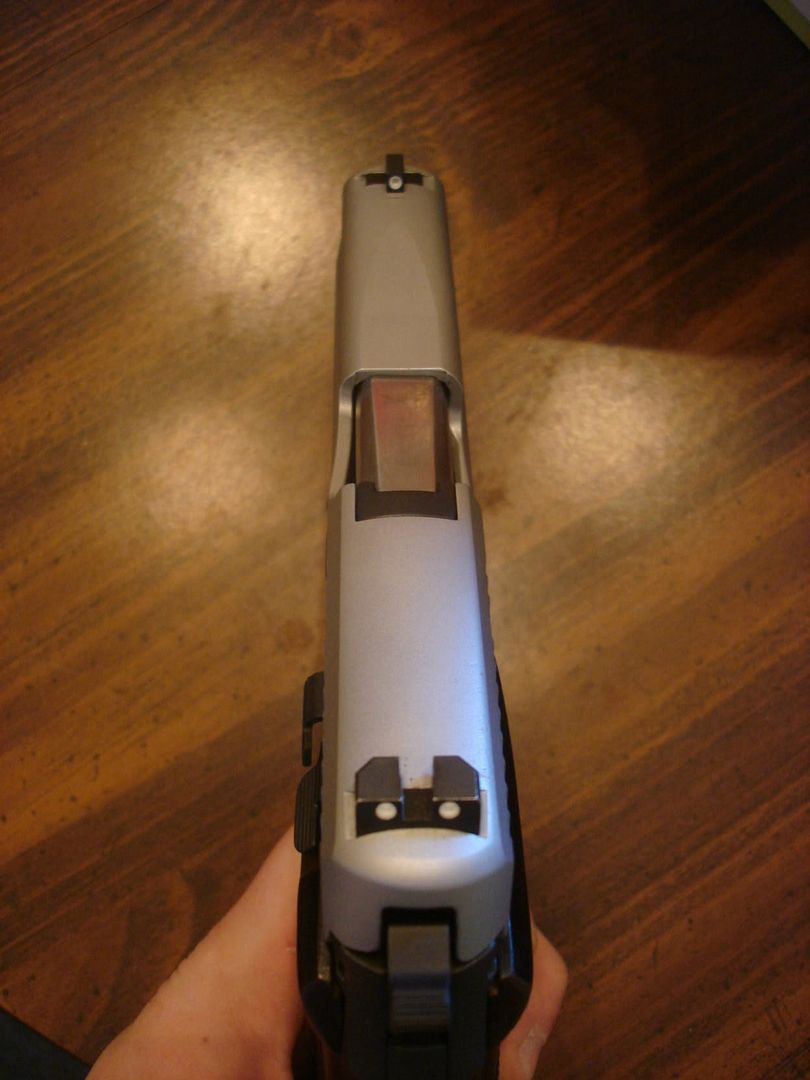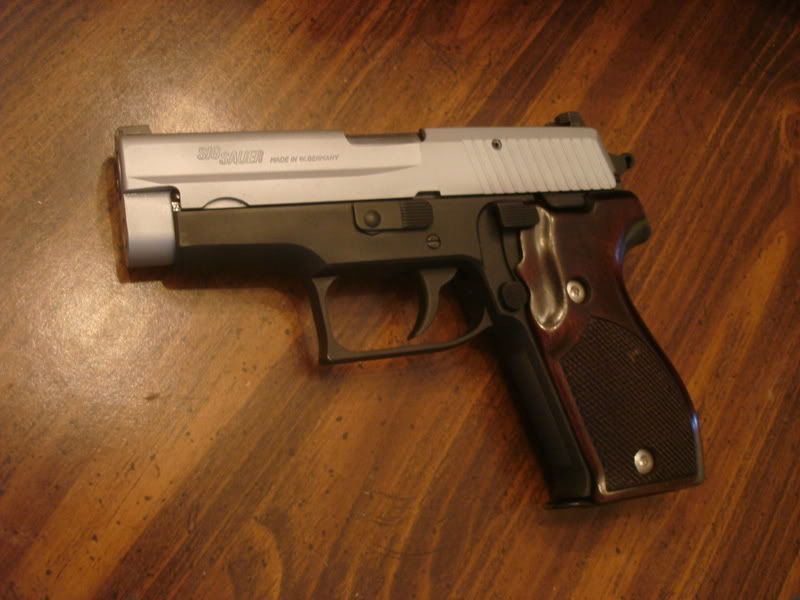 Hope this helps...
Excellent! Thank you so much, that's exactly what I needed.
I don't guess by any chance you'd have the time or inclination to give me a few tips and pointers on using that particular finish? I'd greatly appreciate it but understand if you don't.
Thanks again!
There's already a good bit of info around on using Norrell's so I won't start from scratch but surface prep is everything. Norrell's likes to have a good texture to adhere to and make sure it's free of dirt & oil before spraying. With the stainless Norrell's I shake my airbrush non-stop to keep it well mixed.
That has got to be THE most awesome looking short AR I have ever seen. Do you have any specifics?
Thanks, it's a RRA 9mm that I had cut down to 5.5", added a POF rail system, Magpul CTR & MIAD, Centurion Arms sights and opened up a Noveske KX3 to clear the 9mm rounds.