Yes!
I paid $475 for just the FMP SLG95 receiver with cocking tube back in 1999/2000.
The rifle is probably worth $800, but even with a FMP receiver, the rifle may have been assembled here in the states. Here is an old G3 website that discusses many G3 type rifles. It shows that Pars Intl imported all the complete Portuguese rifles, but Century, Interordnance and Interport imported receivers or receiver assemblies and completed the rifles from parts.
http://web.archive.org/web/20080803070509/http://mwdg3.homestead.com/g3misc.html
Heres a link to a link to HKpro.com for a thread that discusses this question.
http://hkpro.com/forum/showthread.php?120573-Question-on-FMP-receivers-and-Century-Arms.
I have an FMP G-3 but strangely it is not G-3S it is G-3. that is all...
FMP G-3......
There were a bunch of fmp recievers imported back in the early 2000's as well, and a fair number of rifles were built on them. So if you have a mystery FMP it may be that.
I highly and sincerely doubt mines is one of those.
I've had mines since I was 18 years old and I got it for 350 back in 1990.
I know this is preban or whatever......
I thought it was a HK91 but after doing the paperwork the guy was writing down FMP
There is nothing wrong with the FMP-built rifles imported by PARS Intl.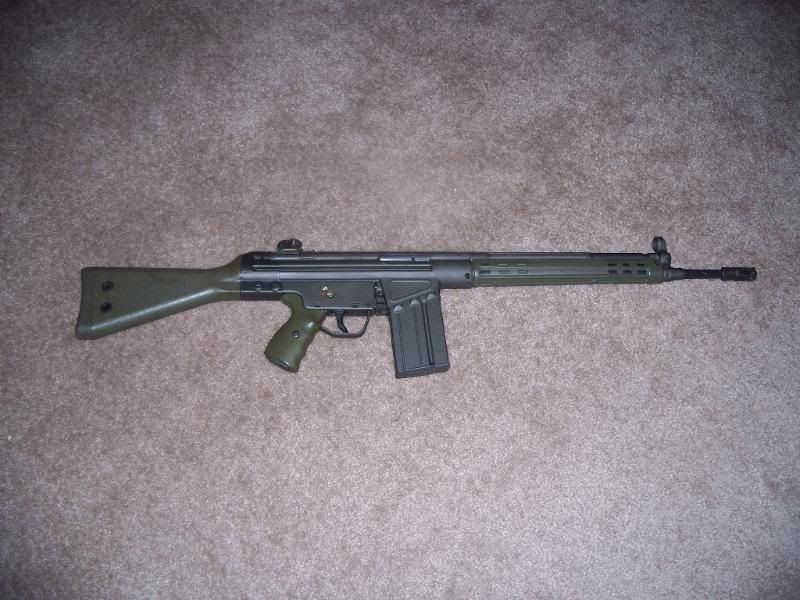 Well I see are G3S and XG3S or XG3 or whatever.
Mines is JUST G-3.....FMP
that's it....
PARS Intl imported.